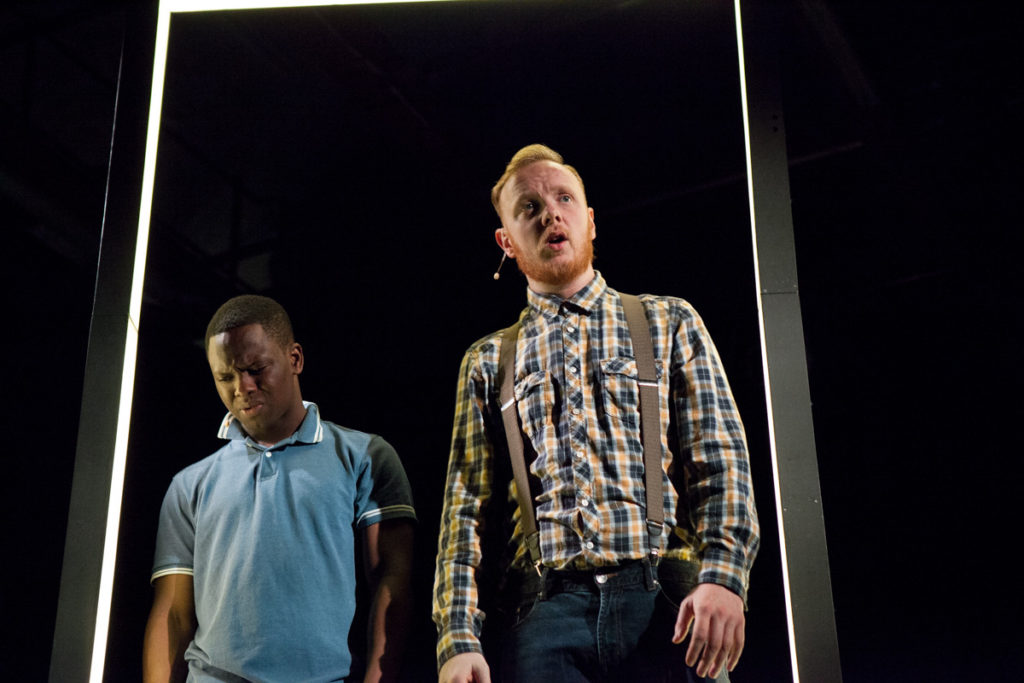 #WelcomeToHackney: bar's reaction to a stabbing inspires play about gentrification
#welcometohackney –  known as #haters at the time of this interview – is a story about community conflict based on a controversial incident at a Hackney pub last year
Interview by Sophie Hemery, first published on the Hackney Citizens press, December 2015
Emilia Teglia, founder and artistic director of Odd Eyes Theatre, is putting on a play about cultural clashes in Hackney (dare I say 'gentrification').
As such, it was pertinent when we met for coffee that we were faced with two adjacent establishments: a fashionably dingy, wooden stool-ed café full of beards, and a traditional East End caff, complete with full English breakfasts and fluorescent lighting.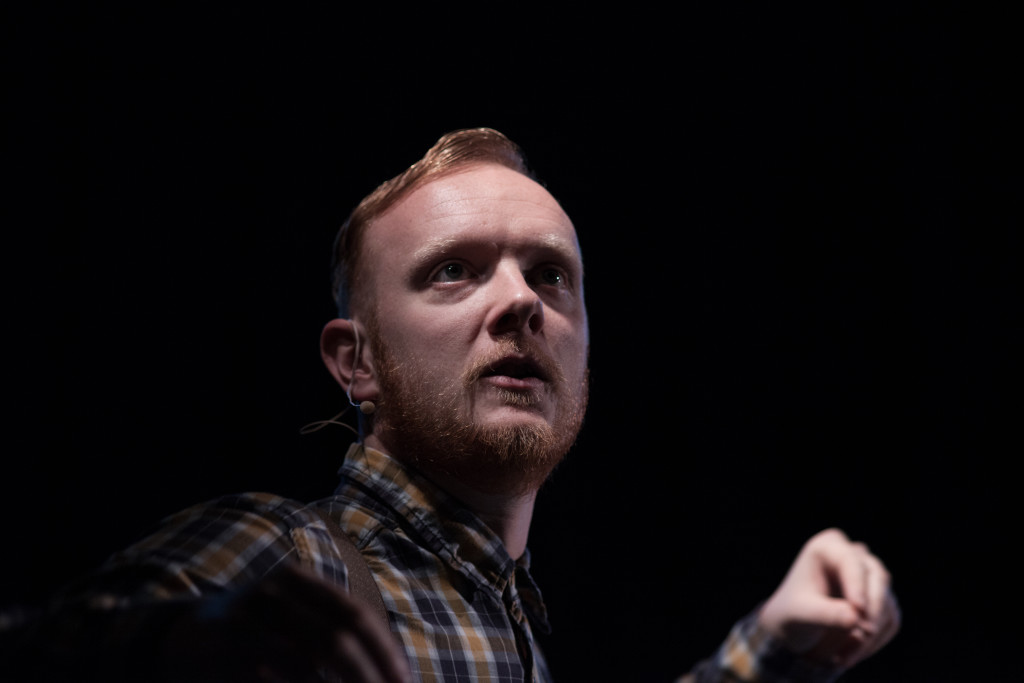 It was also a bit awkward, since I assumed we'd go to the flat-white-vending locale. Luckily, Teglia is a woman of principles over coffee bean snobbery, and we went for builder's tea next door.
Teglia was inspired to write #Haters by an event last year, when a man sought help in a 'hipster' Hackney pub, The Bonneville, after being stabbed. "The thing that really spurred me to write this were the comments on social media," Teglia says.
The initial tweet, by a pub employee, kicked up a storm: "#CSIClapton due to events on Lower Clapton Road this evening, we will unfortunately have to close #WelcomeToHackney". Followed by: "Some kid got stabbed over the road and decided to run into ours. Great look for our first week."
Teglia was shocked by the online abuse that followed, from both sides. "It's like the mass psychology of fascism, this peer pressure on social media. It's scary, this faceless mob mentality," she says.
"My first instinct was to say there are no winners. The comments were blatantly aggressive and really stupid, often people saying 'oh you can't come here and change our community'. And I'm thinking, well, I liked the fair rents before, but I didn't really like the knife crime."
Teglia moved to London 16 years ago, and was initially homeless. "I can relate to both sides," she says.
"I can see the struggle of opening up a place or putting on an event – the responsibilities and also the excitement. On the other hand, I'm a private renter and a single mother – eventually I'll have to leave my support system here behind and move out. So I can really feel for both sides."
In founding Odd Eyes Theatre, Teglia hoped to create "social theatre to open up conversation between people from different backgrounds," and her latest production – #Haters – is no different.
The play follows two characters on the day that leads up to an event based on the incident at The Bonneville, and is informed by interviews with residents from Hackney – including people who live in the same building as each other, but are required to use different entrances.
"I realised only yesterday," says Teglia, "after one and a half years working on it, that #Haters is actually Romeo and Juliet. It is about two communities imposing their values on an individual and, instead of building constructive communication to build something new and different, they bring people apart."
Odd Eyes Theatre has a strong focus on inclusion and participation, and Teglia has aimed to make the production process and event as accessible as possible. "As well as the professional cast, there's a participation element within the play, workshopped with people from various backgrounds."
In the research phase though, as well as through rehearsals, what has struck her most has been the fact that – in spite of community conflict – people never fit neatly into identity categories. "I'd interview one person, and think they represent a particular group. And then, as I talked to them, I realised they didn't fit perfectly anywhere – and that's what this play is about."
Teglia believes people are "absolutely ready for a more integrated community. People want their voices to be heard, and I believe London has a respect for individuality that just doesn't exist elsewhere. It's why people migrate here." She believes we need to do away with the nebulous idea of 'who was here first', and embrace dialogue to bring people together.
#Haters is being performed at 7.30pm on Friday 11 December at Rich Mix, 35-47 Bethnal Green Road, E1 6LA
richmix.org.uk