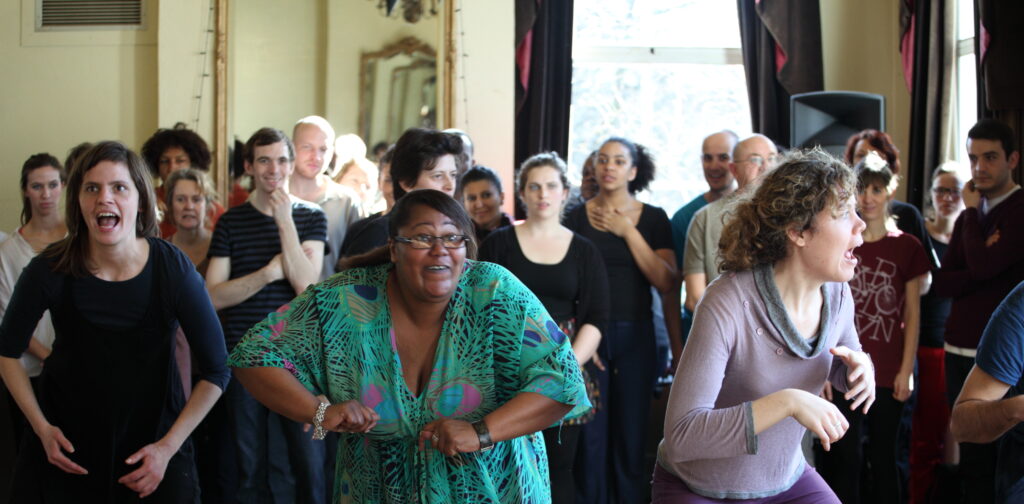 HELP MAKE THIS HAPPEN
We work with migrants in our local community to reflect their voices in our work and to support them in starting life in a new country.
CURRENT PROJECTS
From January 2021, we will be continue the development of a new play that shines a light of current experiences of migrants in the UK and questions the efficacy of statutory monitoring criteria in classifying social groups overriding economic background as well as individual differences in the perception of self, cultural identity and otherness.
Our acclaimed training sessions support English second language speakers in developing their communication skills, confidence and a sense of belonging.
For more information or to share ideas about how you can support these programmes, please contact Mari Kondo at [email protected]