The journey of #Haters begun in June 2014 when a knife incident in East London attracted social media attention on the repercussions of gentrification on local communities.
The play was the result of a series of interviews with old and new residents, social-media research and devising workshops with the Members of Odd Eyes Theatre participation programmes.
After a week of development with Greg Snowden and Ben Cawley (in the trailer) and the chorus of Odd Eyes Theatre members a short extract from the play showcased at The Attic, Hackney Picture House in April.
This trailer is the result of the first stage of development
As part of the character research, we rehearsed in buldings that reflected the living situation of the protagonists. In the play, Jamie, one of the main characters, refers to the real advert by estate agents for new developments in the poorest wards of East London: "View as far as Canary Warf. 20 minutes to Liverpool Street"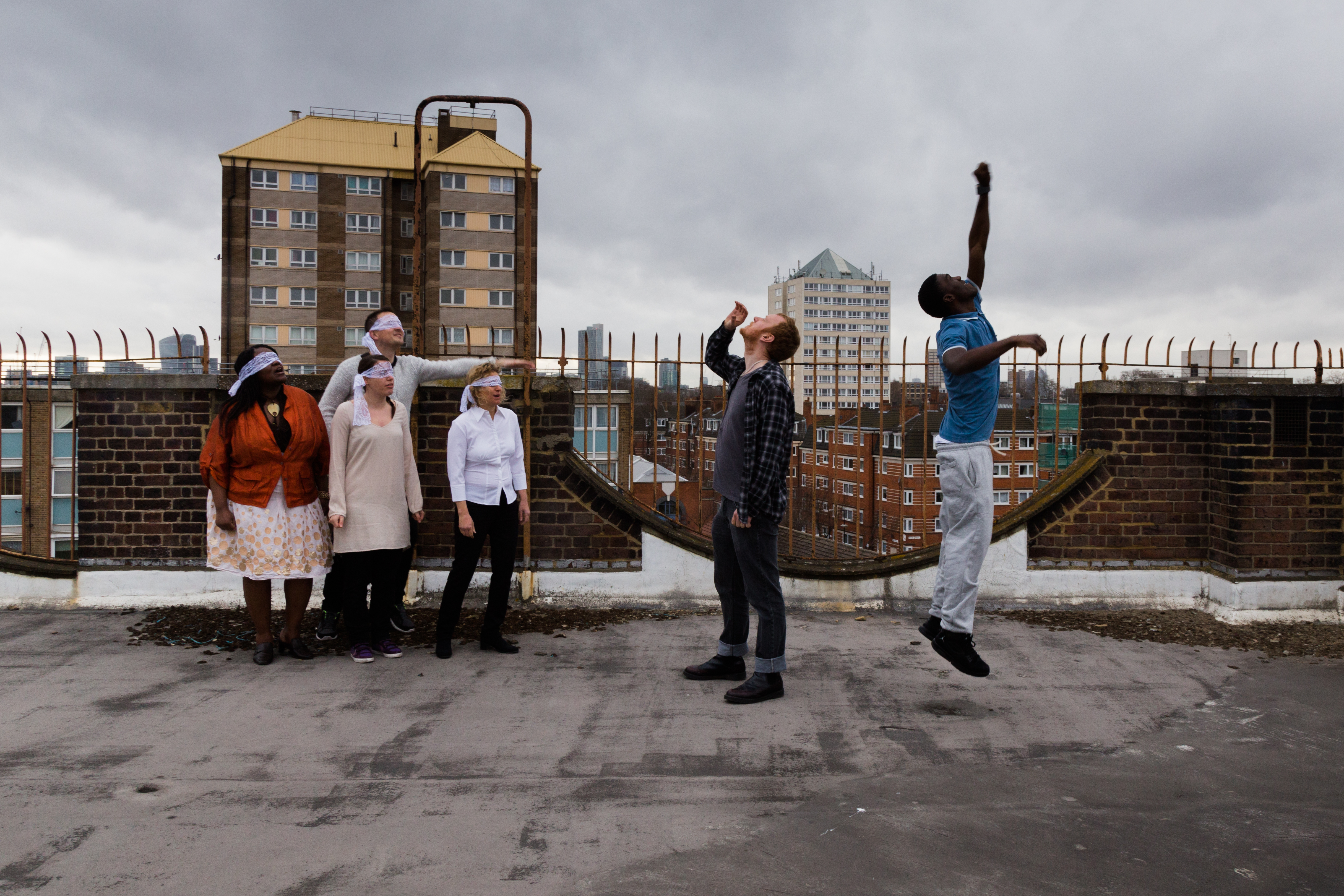 These images of the development process were taken by Marco Berardi on the roof of a five storey building in Bethnal Green.